Welcome to shark1x2, the sports prediction blog. All the tips provided on the blog are personal predictions and you can use them at your own risk.
Interface
Shark1x2.com has an extremely eye-catching website design that easily attracts many participants. All information is arranged in a scientifically easy-to-see way, making it easy for viewers to manipulate here.
Product quality
Shark1x2.com is an independent football prediction web source where every day you can find the latest daily football statistics, game analysis, and thorough information on different types of betting markets. Shark1x2 offers Shark1x2's prestigious, daily quality tips, and predictions that relate only to a passion for the sport.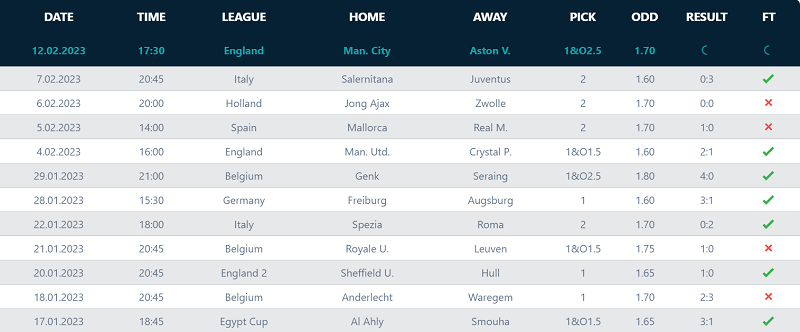 Payment
At Shark1x2.com there are the following packages of tips:
VIP options:
15 VIP options – 50€
30 VIP options – 80 €
90 VIP options – 180 €
150 VIP options – 250 €
VIP Tickets:
3 VIP tickets – 70 €
6 VIP tickets – 110€
10 VIP tickets – 170 €
Internal matches:
2 internal matches – 50 €
5 internal matches – 100 €
10 internal matches – 170 €
20 internal matches – 270 €
Shark1x2.com has support for a variety of payment methods as follows:

For more information and questions, please contact: [email protected].
Pros and cons
Pros:
Diverse forms of payment, fast and simple.
Fast email support.
High hit rate.
High reputation.
Honest "record".
High win rate.
Cons: The hotline is not yet supported.
Conclusion
The tip page predicts Shark1x2.com can become a constant source of income if you approach them with all the responsibility and care. To make a profit from betting, you need to know how to make predictions for sports and analyze matches for this.